Home
The 2015 Garden Party & Home Tour is Sunday, May 3!
 
Featuring 849 East Scenic Drive, this year's party is a can't-miss event! Click here for more event details.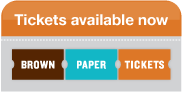 Upcoming Events at the Pass Christian Historical Society: 
Monday, April 13th, 7 p.m. Monthly meeting.

Stacie Watts will speak about the fascinating history of Cat Island.
Monday, April 27th, 12 noon. Monthly luncheon.
Milady Howard will speak on "Pass Projects." A $10 ($12 nonmembers) admission fee, which includes lunch is payable at the door. Please call 228 452-7254 or email your reservation to: president @ passhistory.org.
Garden Party Sunday, May 3rd, 2-5 p.m.
This party is being dedicated to the memory of Mary Helen Schaeffer.
Monday, May 18th, 12 noon.
Our speaker will be Dr. Philip Levin, who is an author, and photographer as well as an emergency medical physician who travels regularly to foreign countries where he volunteers his medical abilities. Dr Levin's topic is "Mississippi Profile."
Note: Due to the Garden Party, there will be no monthly meeting on Monday, May 11. Also, our May luncheon has been pushed up a week so as not to conflict with Memorial Day.call 228-452-7254.
$25 for individual membership

$35 for a couple

$60 – Contributing

$100 – Sustaining

$500 – Patron

$1,000 – Benefactor
 Thank you to the Mississippi Humanities Council for their support of this website!
(The views expressed herein do not necessarily represent those of the Mississippi Humanities Council or the National Endowment for the Humanities.)
---