2016 Tour of Homes
Four Homes Exemplifying History of Pass Christian Featured on This Year's Tour
Pass Christian, Miss., historically has been a resort community for New Orleans families seeking to beat the heat of the city in the summer.
A building boom in the late 1840s created a number of homes, many of which existed until Hurricane Katrina, when they were either damaged or destroyed. Restored homes as well as new homes built since that time maintain the style of this resort community.
On Sunday, May 1, 2016, from 2 p.m. to 5 p.m., the Pass Christian Historical Society will focus on four homes that exemplify the history of our coast community. One home dates back to the late 1840s, another to the 1920s. Two are post-Katrina constructions with one being an impressive example of modern modular construction methods.
This year's featured homes are:
* 701 East Scenic Drive (Home and Cottage)
* 715 East Scenic Drive
* 723 East Scenic Drive
* 722 East Second Street
Admission is $25 in advance, or $30 at the door. Your ticket includes Tea and refreshments prepared by the members of the Pass Christian Historical Society. Tickets for children 12 and under are $15 and may be purchased at the door.
All proceeds of this annual event support the Pass Christian Historical Society, which for almost 50 years has worked to preserve and share the history of Pass Christian and the Gulf Coast.
Homes may be toured in any order. Will call tickets will be held at 701 East Scenic Drive. Please note that tickets are not refundable and the event will be held rain or shine.
Due to the age and sensitivity of the floors of these homes, we ask that spike heels not be worn.
Please make plans to join us for this interesting and informative tour. For more information, please email info @ passhistory.org or call 228-452-5969.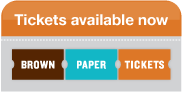 The Pass Christian Yacht Club (120 South Market) is open to tour ticket holders from 11a.m.12p.m. on Sunday, May 1, for brunch prior to the tour. (Credit cards accepted. Reservations recommended:228-452-2571.) Tour tickets may also be purchased at the yacht club during those hours. (Cash or check only.)
Bacchus on the Beach (111 W. Scenic begins serving brunch on Sundays at 10a.m., and Hook Coastal Cuisine (133 Davis) begins serving at 11a.m.